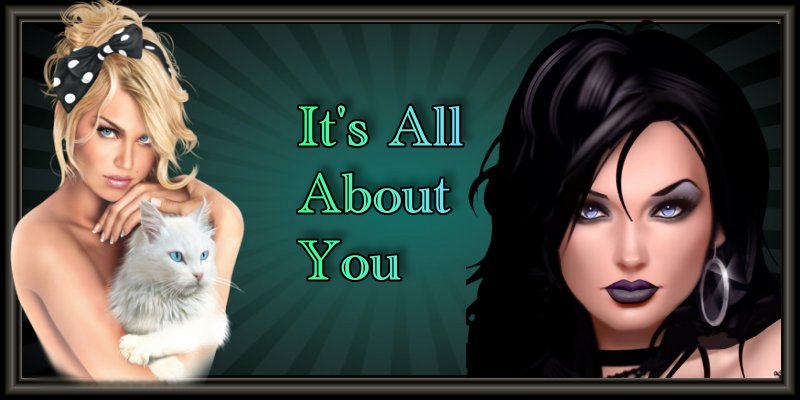 Are you looking for a place to unwind whilst taking the oppertunity to make new friends?, then this is the Forum for you. Join us whilst we discuss and debate a wide range of topics, theres something for everyone so jump right in.

February 2021

Mon
Tue
Wed
Thu
Fri
Sat
Sun

1

2

3

4

5

6

7

8

9

10

11

12

13

14

15

16

17

18

19

20

21

22

23

24

25

26

27

28

Calendar

Statistics

We have 70 registered users
The newest registered user is jtdrummeruk

Our users have posted a total of 9088 messages in 3359 subjects


"Its All About You"



Hello and Welcome.

This forum was created to discuss a lot of the things that make us who we are.

We will be sharing thoughts and ideas on


HEALTH

and

BEAUTY

,


FASHION

,

HOUSE

and

HOME

,

FAMILY

,

RECIPEES

,

GENERAL CHAT

,

DEBATES

,

THE PARANORMAL


and so much
MORE .

We are constantly adding NEW TOPICS to our forums and fast becoming a great


CHAT COMMUNITY

.

If you feel you can benefit from a forum like this or indeed give some input then i believe you have come to the right place.
So grab a cuppa, sit back and relax and join us on our journey of discovery.


Thankyou for visiting and join us again soon.

All members must be 16 or over to apply.

Who is online?

In total there is 1 user online :: 0 Registered, 0 Hidden and 1 Guest

None

Most users ever online was 181 on Mon Feb 01, 2021 12:23 am


Special Announcements


It's All About You Is No Longer In Use, Thank You For Your Support

Site disclaimer

Here at the


"It's All About You"


Forums
we take great pride in sharing lots of different information and suggestions on many different products.
The topics shared on this site are for information and personal use only, we make no claim to the accuracey of the information shared as it is all acquired from web searches and other web base sources.
We here at the forum do not guarantee that products suggested or discussed performs as stated, and each individual should use their own judgement before using any product.
We will NOT
be held responsible for any dissatisfaction with a product or a suggestion.
In order to give credit where it is due, anytime the information shared is not our own the original link to the source will be provided.